MAKE IT ROCK. MAKE IT BIG. MAKE IT VIRAL.
WE ARE A DIGITAL AGENCY.
WORK WITH US!
WE HAVE NO BOUNDARIES.
WE ARE A LITTLE REBELLIOUS.
BASED IN JOHANNESBURG AND CAPE TOWN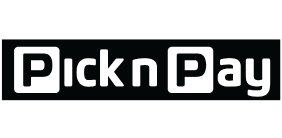 CONTENT IS KING, BUT MARKETING IS QUEEN,
AND RUNS THE HOUSEHOLD.
-GARY VAYNERCHUK
OMM is an award-winning digital marketing agency based in Johannesburg and Cape Town – specialising in disruptive online media marketing solutions.
From conception in 2013, we work with various brands, locally andhighly successful marketing campaigns.
internationally, resulting in 
Sectors we have worked with include restaurants, accountants, female empowerment,
alcoholic beverages, auto dealers, hospitality, sporting, cellphone accessories, real estate, retail and education.
We are a team of 16 – we have no boundaries, we're a little rebellious and totally
obsessed with the digital marketing space.
https://www.youtube.com/watch?v=RJna-aFD23Q
graphic design
__________
influencer marketing
__________
email marketing
__________
motion graphics
__________
community management
__________
web management
& SEO
__________
Dale Herbst - CEO, That Food Guy Group

"That Food Guy Group appointed OMM as its lead digital partner and we cannot be more proud. OMM are super reliable, creative and knowledgeable. Their ability to take on various brands across sectors and implement a strategy is always done with precision and accuracy.

OMM's young and vibrant energy also bring much-needed excitement to projects."
Tzvia - The Laser Beautique

"We have been working with Claudia and her OMM team for quite some years now. The team goes above and beyond to assist wherever they can, even when our requests are last minute. We consider OMM our partners. The team is a pleasure to work with and we always recommending their services. OMM's young and vibrant energy also bring much-needed excitement to projects."
Dale Herbst - CEO, That Food Guy Group

"That Food Guy Group appointed OMM as its lead digital partner and we cannot be more proud. OMM are super reliable, creative and knowledgeable. Their ability to take on various brands across sectors and implement a strategy is always done with precision and accuracy.

OMM's young and vibrant energy also bring much-needed excitement to projects."
Dale Herbst - CEO, That Food Guy Group

"That Food Guy Group appointed OMM as its lead digital partner and we cannot be more proud. OMM are super reliable, creative and knowledgeable. Their ability to take on various brands across sectors and implement a strategy is always done with precision and accuracy.

OMM's young and vibrant energy also bring much-needed excitement to projects."